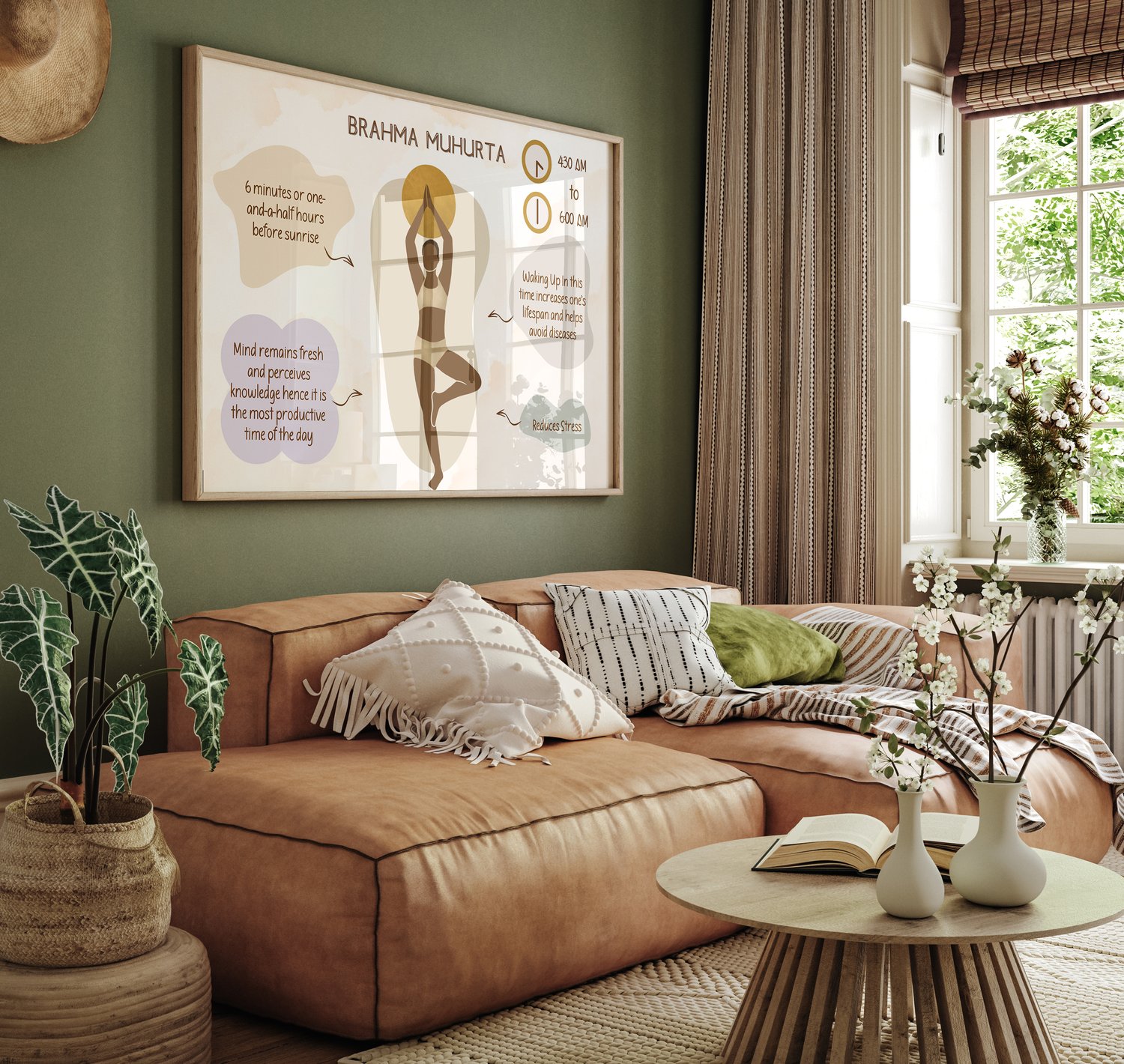 Ayurveda Poster, What is Brahma Muhurta, Yoga Concept, Alternative Medicine Printable, Well Being, Holistic Health, Ayurvedic Wall Decor
On Sale
$7.25
✦ Ayurveda Poster, What is Brahma Muhurta, Alternative Medicine Printable, Well Being, Holistic Health, Ayurvedic Wall Deco Poster & Digital Print ✦

The concept of waking up in Brahma Muhurta is common to both Ayurveda & Yogic Sciences. This poster shows the importance of waking up in this prime time. It is great for people who want to embibe great habits in themselves and their kids. Looking at the poster everyday can be a constant reminder of little important things that keep you healthy.

If you run an Ayurvedic institute or consultancy or a Yoga studio, it is perfect to decorate your office or studio walls.

✦ What Is It? ✦

It is a printable or a digital download file which you can instantly download and print. It will be in pdf format for good quality.

✦ What Sizes You Will Get? ✦

You will receive a large poster of
- 20x28 Inches

If you need size altering, you can contact me.