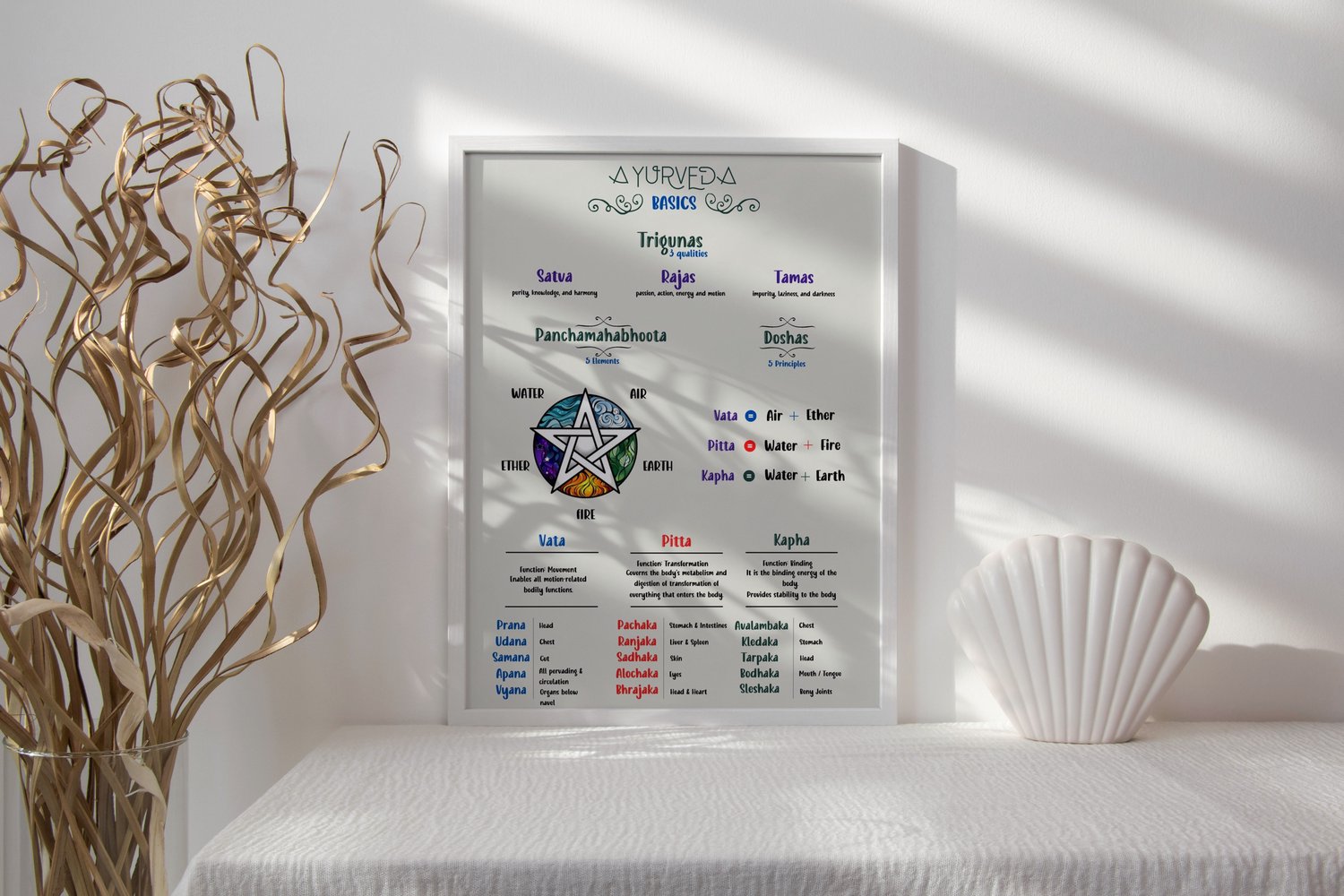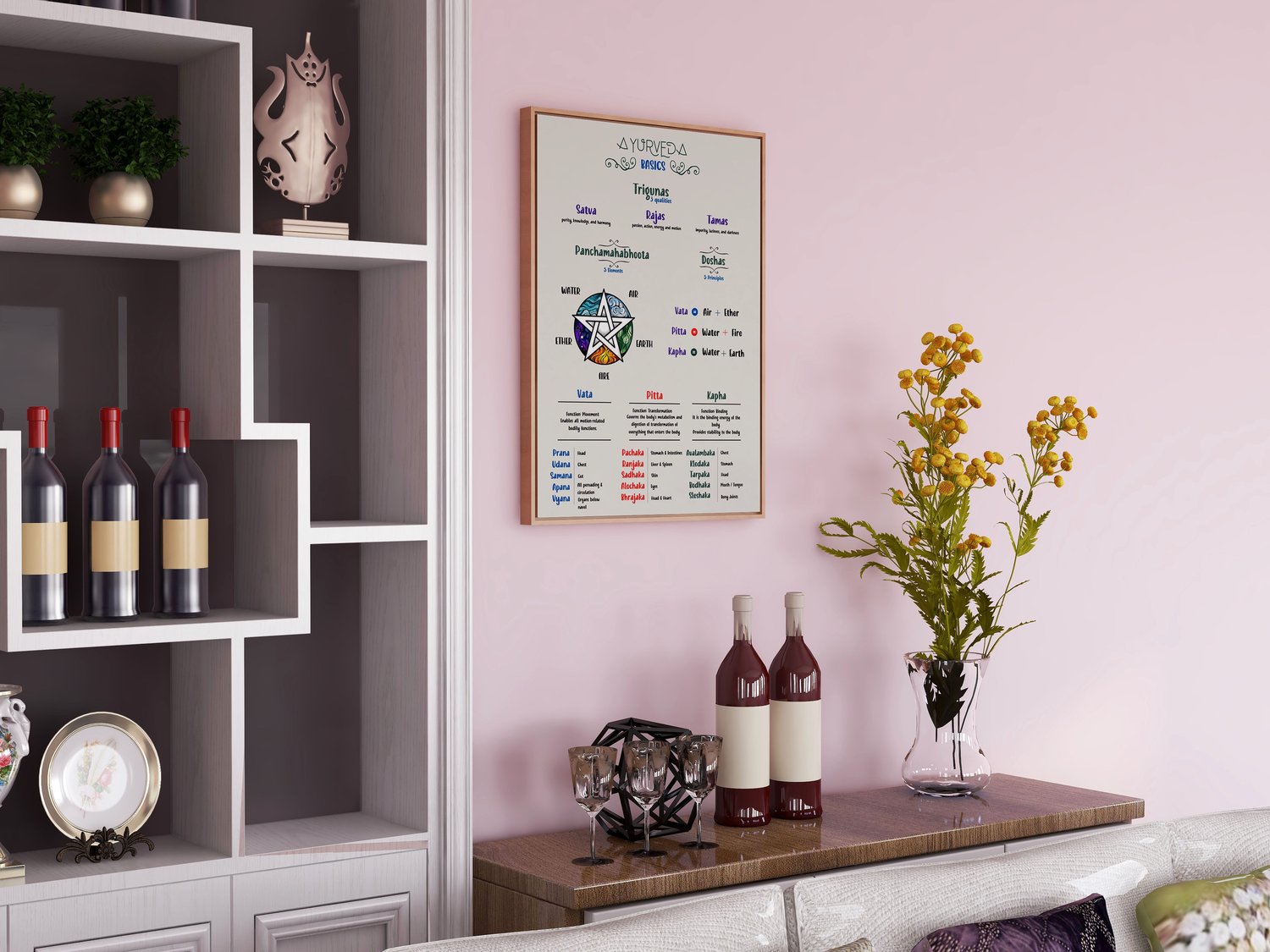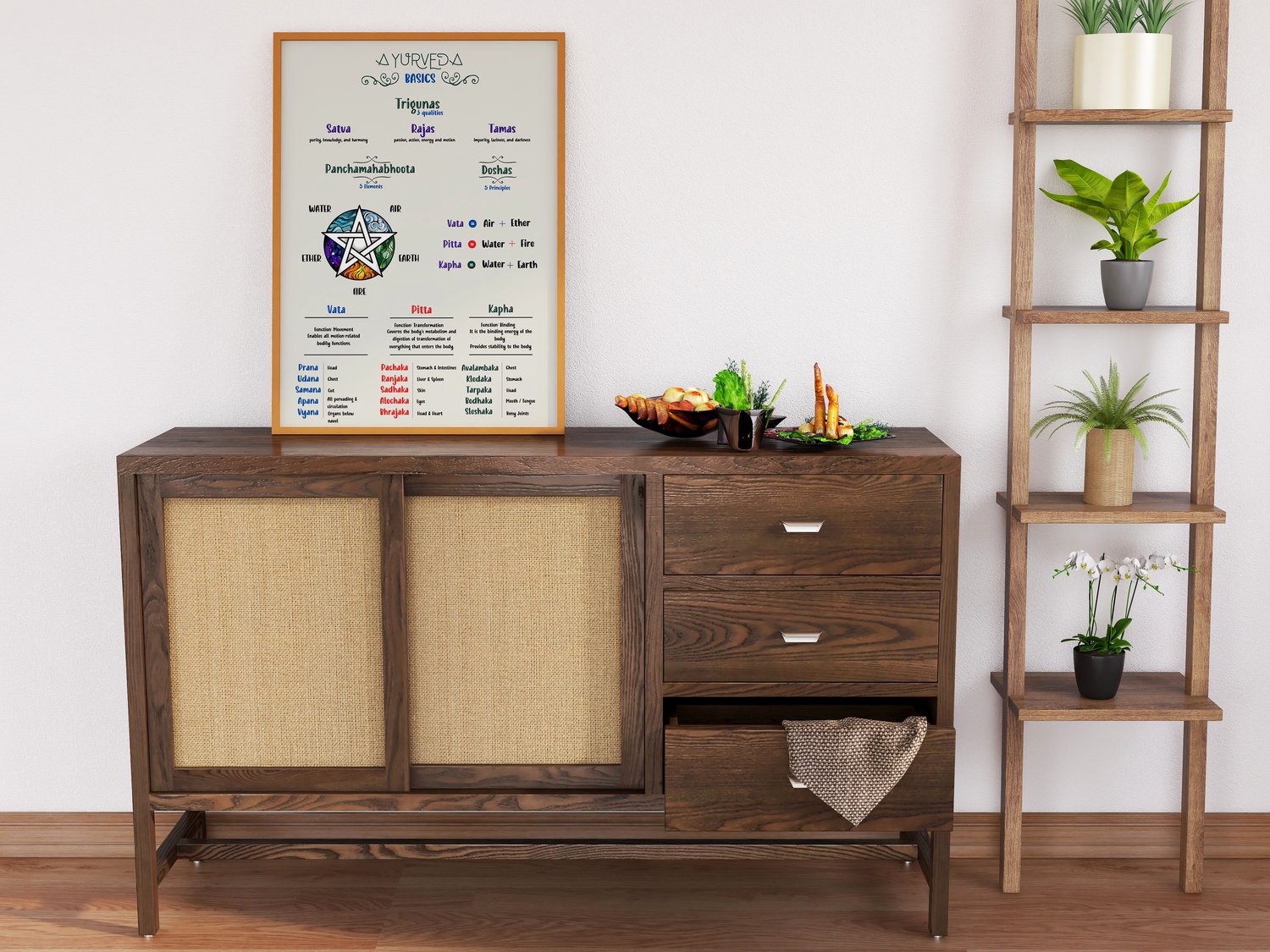 Ayurveda Poster, 5 Elements Vata Pitta Kapha Dosha Poster, 3 Gunas, Satva Rajas Tamas
On Sale
✦ Ayurveda Basics 5 Elements, Vata, Pitta, Kapha Art Poster & Digital Print ✦

If you have love for Ayurveda, you would definitely like this print. It shows the basic concepts of 5 elements and three doshas. just hang this print up in your bedroom, living room, or study room walls.

It is also excellent gift for those who are studying alternative medicine or Ayurvedic studies.

✦ What Is It? ✦

It is a printable or a digital download file which you can instantly download and print. It will be in pdf format for good quality.

✦ What Sizes You Will Get? ✦

You will receive a large poster of
- 50x70 cm

If you need size altering, you can contact me.