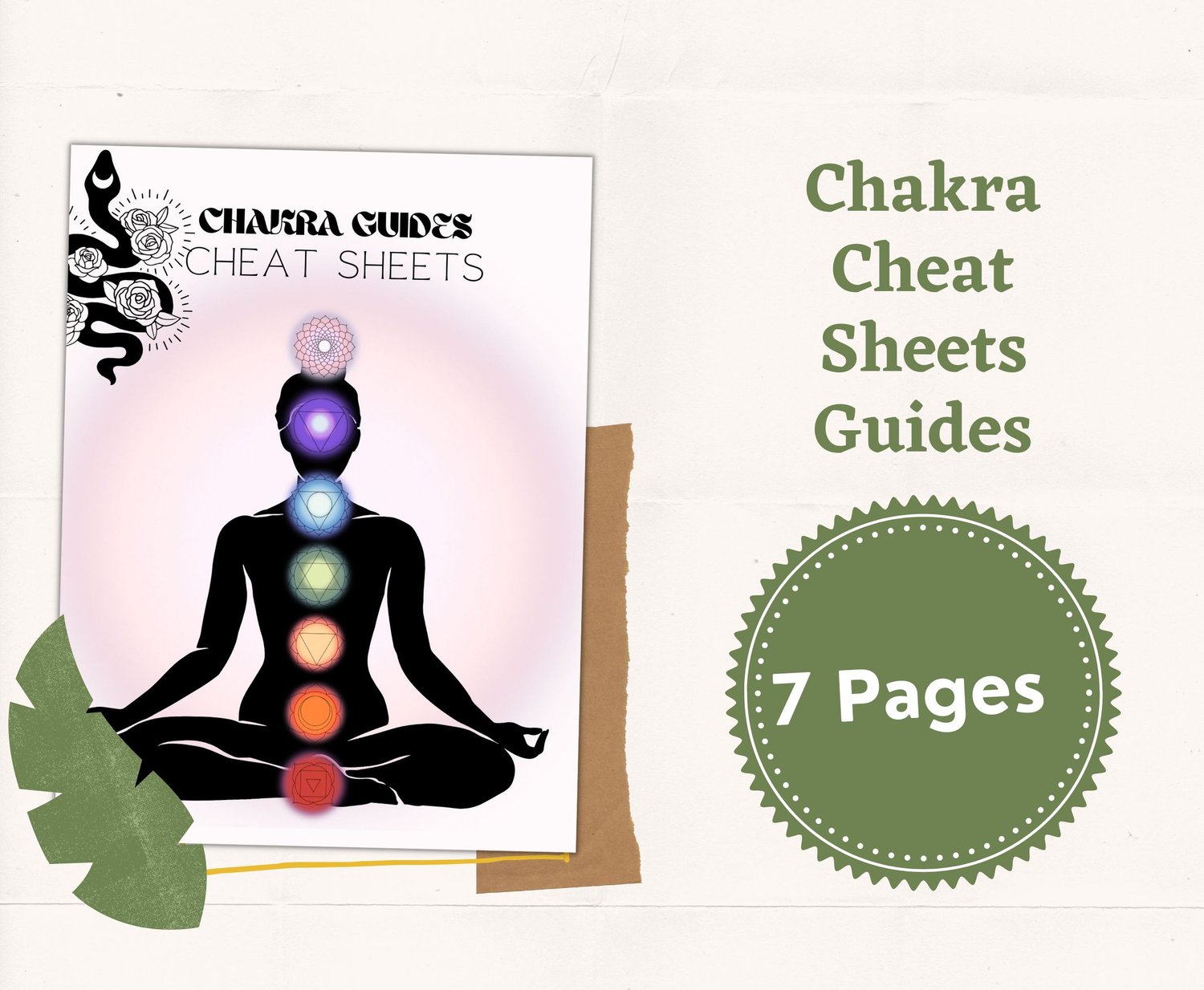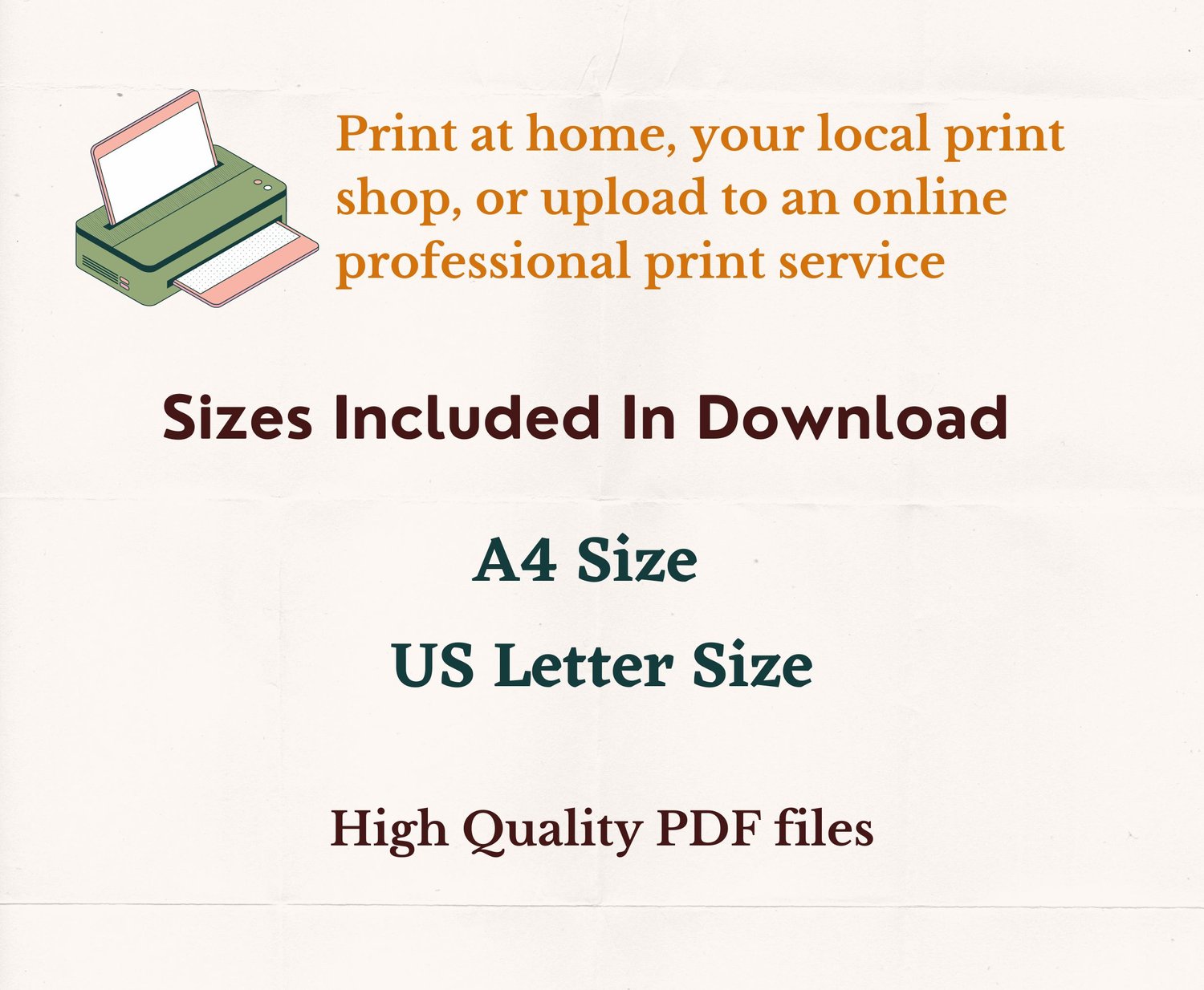 7 Chakra Cheat Sheet Guides, Chakra Chart Poster Wall Hanging, Seven Chakras Spiritual Wall Decor, Printable Chakra Poster, Chakra Gift
On Sale
This is a set of 7 Chakra Guide Cheat Sheets with a beautiful cover page.
It contains descriptions and information about the seven chakras aka. Muladhara, Svadhistana, Manipura, Anahata, Visuddhi, Ajna, Sahasrar Chakra

- Location of Chakra
- Action of Chakra
- The dominating element
- Preferred Stone
- Color
- The symbol
- State of Imbalance
- State of Balance
- Seed Mantra
- Preferred Yoga Pose

You can use it for decorating your home walls, yoga studio walls, or just use it as a guide book.

Sizes

You will receive both A4 Size Sheets & US Letter Size Sheets

If you need any customization, please contact me.