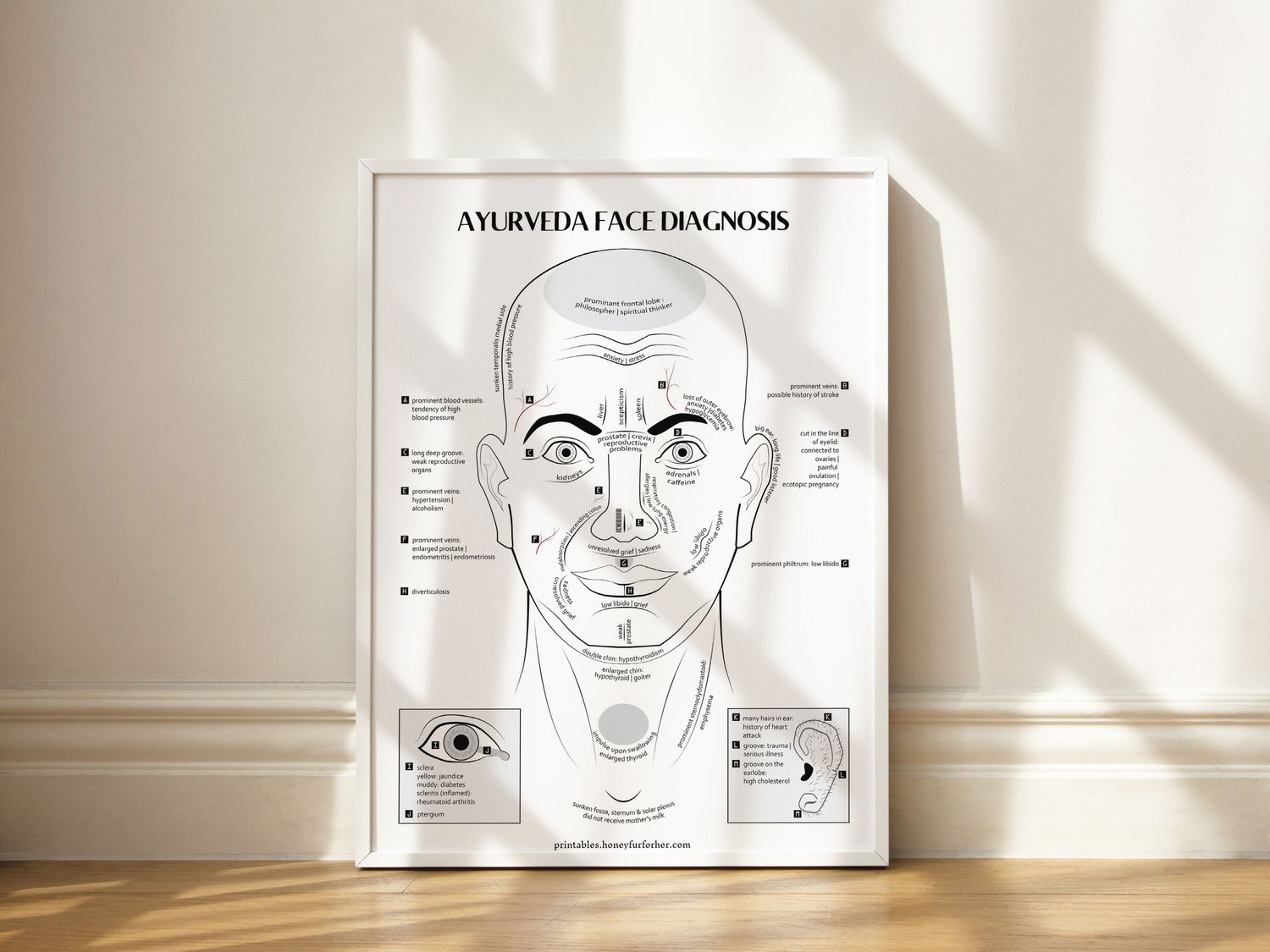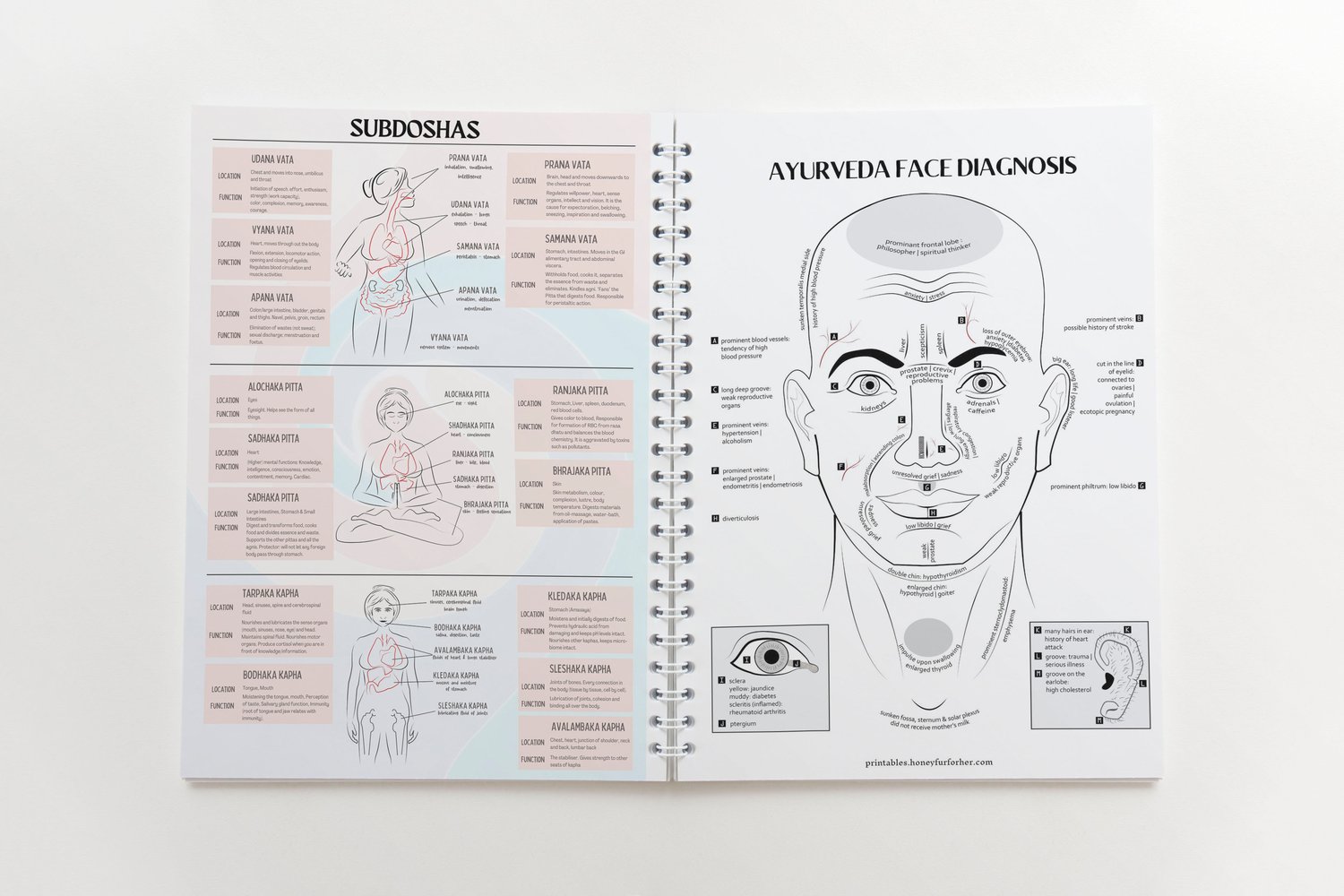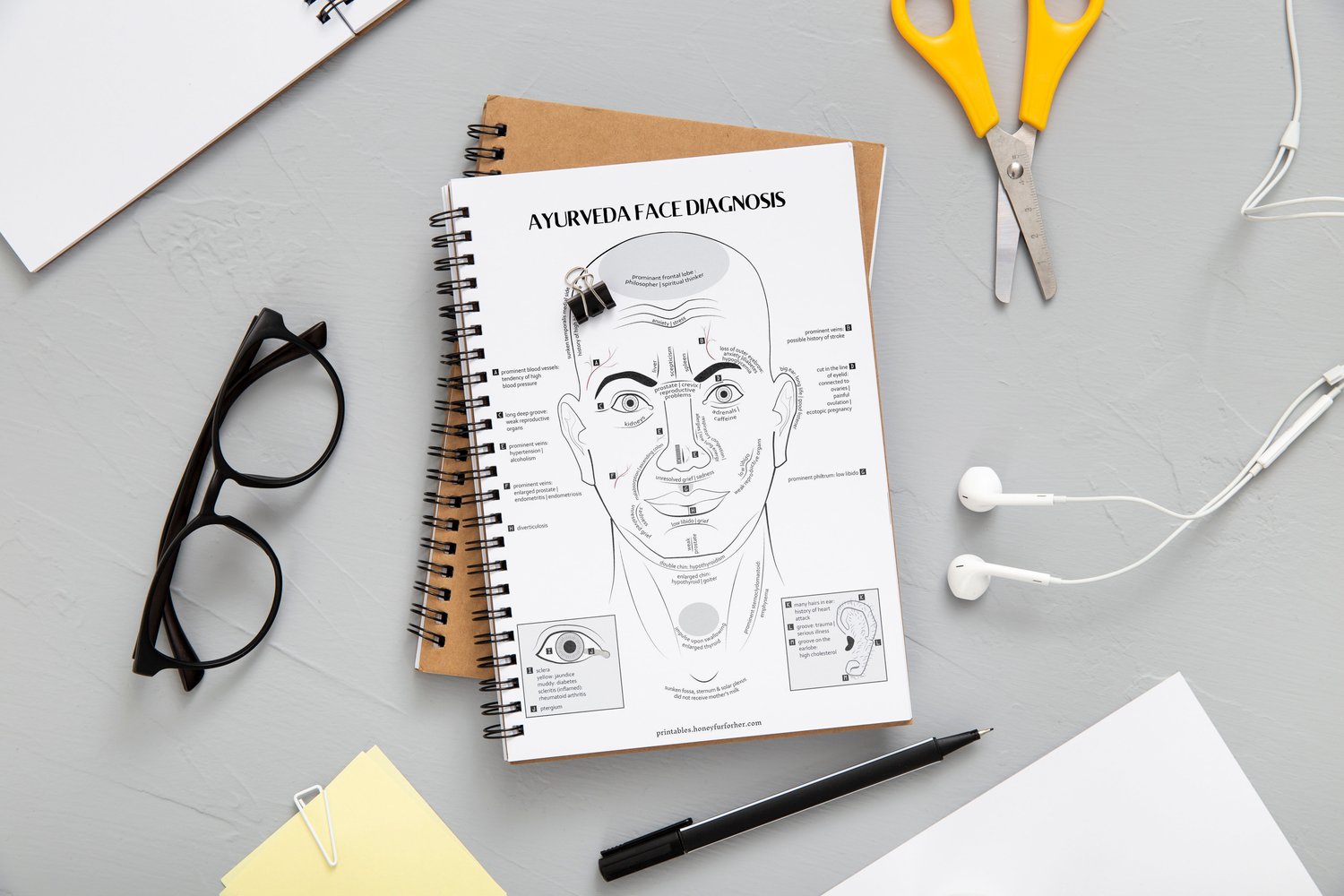 Ayurveda Face Diagnosis Poster + Book Planner Insert, Ayurveda Chart, Vata Pitta Kapha Dosha Face Diagnosis, Alternative Medicine Printable
On Sale
This is a combination of poster and book or study material insert. It is the depiction of face diagnosis basics chart in Ayurveda. Using this chart, the Ayurveda practitioners diagnosis basic diseases. It is great for self study as well as an excellent gift for those who are studying alternative medicine or Ayurvedic studies. If you run an Ayurvedic institute or consultancy, it is perfect to decorate your office walls or clinics.

For self study purposes, US letter size and A4 Size pages also given so it can be used for inserting in your study material like books and notebooks.

✦ What Is It? ✦

It is a printable or a digital download file which you can instantly download and print. It will be in pdf format for good quality.

✦ What Sizes You Will Get? ✦

You will receive a large poster of

5:7 Ratio
- 5 X 7 Inches

2:3 Ratio
- 24 X 36 Inches

3:4 Ratio
- 18 X 24 Inches

4:5 Ratio
- 16 X 20 Inches

A4 Size and US Letter Size also available.